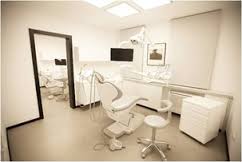 Dental implants Romania.
Romania happens to be an extremely up-to-date country for everything dentistry related.
Dental tourism in Romania is a safe bet: the range of treatments to be found is wide and satisying, prices are consistently lower than in the UK and other Western European countries, and the environment is perfectly fit for a relaxing and healthy trip.
The costs for travel and accomodation are generally low enough that you will still save a lot of money by getting your dental treatment done in Romania; what's more, often providers for dental services will also arrange your journey, accomodation and transportation.
There are different kinds of trips from which one can choose, depending on personal needs and desires. Romania is an extremely varied country, which offers solutions, attractions and entertainment of many kinds.
Dental travel Romania.
The countryside, for example, is ideal for someone who would like to combine their dental care trip with a relaxing and regenerating experience. The countryside is vast and unpolluted, providing fresh air and a healthy environment. Moreover, Romania is famous for its thermal springs and mineral spas: the perfect choice to enjoy a few days of complete relax, combining health and vacation.
Dental tourism Romania : Bucharest.
As an alternative, you can enjoy a city break and enjoy a trip to Bucharest and its many attractions: historical sights and cultural spots of any kind are scattered around the city, ready for you to explore. Bucharest is a particularly favoured destination for medical tourism, since it perfectly combines high-class medical establishments and exciting attractions.
Dentistry in Romania. The quality.

As for dentistry in particular, there is a lot to be said in favour of Romania.
First of all, the quality is excellent. Dentists who operate in Romanian clinics all have valid and high-class qualifications, and they are highly specified in all areas of dentistry, being thus able to provide valid solutions and treatments to a vast number of dental problems – solutions which are recognised worldwide and meet the best standards of quality. Do not be fooled by low prices, because in this case they are certainly not indicators of lower quality. Dentists in Romania are constantly attending training courses in order to keep themselves up to date with the latest progress in the field. The investment in technology and equipment is consistent.
All in all, we can conclude that Romania indeed is a safe bet, as far as dental tourism goes.