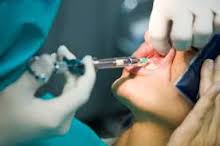 Dentist Macedonia.
Macedonia is a country in the Balkan peninsula in Southeast Europe; this place, well-known as a touristic destination, has become a point of reference also as a provider of dental treatments, as many clinics have been established there since the '90s.
Macedonia is a small country bordering with Serbia, Kosovo, Bulgaria, Greece and Albania, and offers very unexpected landscape, it has three national parks and is very rich in history and culture, as it can be considered a multiethnic country.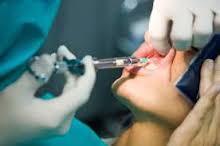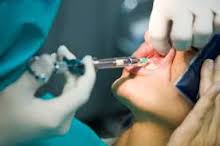 Dentist Skopje.
Since the '90s, many dental clinics have been founded in the capital city of Skopje and other cities like Ohrid. For people who need dental treatments, Macedonia may become an attractive option, a place where mix dental cares with a fantastic holiday. Dental procedures are usually carried out at very high standards, matching the European guidelines, and technologies and equipment are advanced as in the other European countries.
Every year, more than 1,000 people go to Macedonia to undergo dental cares, as dental tourism is begun practised more and more from patients living in neighbouring countries where prices are very high, such as Italy, Germany, Belgium, Great Britain.
Macedonia dentist. The offer.
In countries of the Western Europe, North America and Australia, dental treatments are very high-priced. Cosmetic and restorative treatments can cost thousands of euro/dollars, so many people decide to travel abroad to find more affordable cares and state-of-the-art facilities.
Macedonia is among the most visited countries in Europe, and because the cost of life and cost of labour are cheap, Macedonian dentists can apply tiny fees and offer at the same time high-quality treatments. Moreover, dentists and clinical staff speak fluent English.
According to some esteems, in Macedonia is possible to save from 40 to 70% compared with dental expenses in Western Europe.
A dental implant procedure can cost 500-600 euro; a dental crown is about 250 euro, a wisdom tooth extraction can cost 100 euro. In Macedonian clinics, every kind of treatment is performed, and advanced materials are available such as zirconium or porcelain-fused-to-metal (PFM) crowns.
Dental tourism Macedonia.
Usually, to take an appointment with a dental clinic, we only need to send an email, with our request and previous X-rays; the dentists will give us basic information on the cost and the treatment, while the final plan would be prepared after the first examination.
A dental clinic usually provides many extra services, such as the accommodation, airport transfers, a guide or a translator.