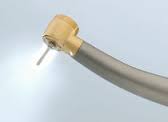 Zirconia dental implants.
Zirconia dental implants are implants made up of zirconium instead of titanium, covered with ceramic; dental implants made up of zirconia are quite different from the traditional implants, for the characteristics of the material and the structure of the device.
Zirconium is a metal, but it is used in dentistry in the form of zirconium oxide, combined with yttrium to improve its properties. This material is labelled as a ceramic, although there are metal atoms within it.
Zirconia implants are today used for patients that don't want or can't receive titanium implants; this may be due to some characteristics of their gums because the metallic part of the implant can be shown through thin or translucent gums or in those who are prone to gum recession.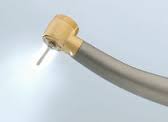 Zirconia teeth implants. The aesthetics.

Zirconia implants are completely tooth-coloured, so their aesthetical advantages are noticeable; another different feature of these devices is that the implant is composed of only one part, instead of the two (the root and the abutment) of the titanium implant.
Zirconium has been discovered to be a bio-compatible material that fuses into the bones as titanium does, and so it can be an alternative to this metal, but it is also used in dentistry for devices as crowns and bridges; some dental implants are already composed of a titanium screw and a zirconia abutment.
Zirconia dental. Materials.
Zirconium alloy is a strong material that has proven to have many characteristics that make it excellent for dental implants; high-strength zirconia ceramic is considered to be inert in the body, very bio-compatible and it has a higher fracture resilience and greater strength.
Zirconium seems to be resistant to chemical corrosion and doesn't conduct electricity or heat.
The material is hypoallergenic, and patients that don't want to have any metallic restorations or implants in their bodies can have an alternative.
Anyway, zirconia implants are not be used as much as titanium, and data is much more limited; every material has its pros and cons, but the patient can discuss with the dentist and have all the information relating to his/her implant before performing the procedure.
Zirconia implants. Quality of the material.

Ultimately, both titanium and zirconium are excellent materials for dental implants, and only the dentist or the specialist know which is the best solution according to the patient needs and clinical conditions.