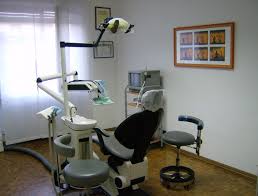 Dental implants. The profession of prosthodontist.
Every time we need a dental prosthesis, such as a dental bridge, a crown, an implant, we have to refer to a prosthodontist; a prosthodontist is a specialised dentist, who has completed a dental school plus at least three additional years of advanced training and education in prosthodontic.
Usually, a prosthodontist is recognised as an oral architect, as someone that can lead a team of dentists, specialists and technicians to restore teeth, gums and every oral and mouth structure and tissue.
Even if many dental problems and restorations can be treated and performed by a general dentist, a prosthodontist is trained and qualified to correct all problems related to dental and oral deteriorations, congenital dysfunctions, missing teeth or oral maxillofacial tissues, consequences of traumas and injuries.
Nowadays, teeth and mouth deterioration is usually a consequence of age, since the average life has lengthened; everyday tension or physical dysfunctions can cause temporomandibular joint disorders and bruxism; teeth can be lost because of cavities, periodontal diseases, injuries or severe pathologies like cancer or diabetes.
In all these cases, and many others, a prosthodontist is a dentist who can restore the mouth and the teeth, providing the most comprehensive care to patients.
'Prostho' means replacement and 'dontist' means dealing with teeth; a prosthodontist is a dentist with special training in making replacements to restore the patient's appearance, comfort, and health, using devices made up of biocompatible materials.
A prosthodontist has a complete competence in using state-of-the-art procedures as well as managing aesthetic and cosmetic issues; the goal of this specialised dentist is to improve the patient's smile, both from the aesthetic and functional point of view.
Implant dentistry. The importance of the prosthodontic.

A prosthodontist is trained in many dental treatments, from the most simple to the most complex procedure: prosthodontists can fix broken, discolored or misshapen teeth applying techniques such as teeth whitening, bonding and veneers; they provide dental crowns, cups used to preserve fragile teeth, dental bridges and partial or complete dentures, devices used to replace one or more missing teeth.
Dental implants are among the most important and innovative devices to replace missing teeth, and this technology has improved greatly over the last years, thanks to the pioneering techniques of prosthodontists.
Prosthodontist. Other areas.

For any cosmetic or restorative treatment, a prosthodontic is the best choice in order to obtain the best results and get functional and aesthetic solutions that have to last long.