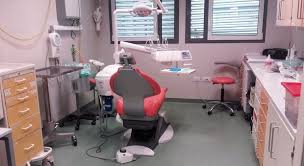 Dental tourism Romania.

The city of Cluj-Napoca is situaed in the heart of Romania and it was the old official capital of Transylvania; now, it is considered the economical capital of northwestern Romania, and it is living a period of cultural and economical renaissance.
In recent years, Cluj has become an important center as regard as industries and business, but it also hosts many academic and cultural institutions, as the country's largest university, Babeș-Bolyai University; then, in 2015, Cluj-Napoca was European Youth Capital.
Dental clinic Cluj. The city.

This beautiful and ancient city, rich of historical buildings is thus one of the most important cities of Romania, and it is one of the most popular touristic destinations for dental treatments; because it is investing so much in education, it offers many dental clinics, where patients can find advanced treatments, high-quality services that match the European standards and dentists and specialists of different dental specialties.
Nowadays traveling is easier, flight tickets are very cheap and in many European countries dental cares might be very expensive, so dental tourism, or traveling to receive dental treatments can reveal itself a very convenient practice.
Many people from Italy, the U.K., Ireland, Germany or Belgium travel every month to seek more affordable cares and the same level of technologies and skills. Cluj is very near from Bucharest, Budapest, and Belgrade, and there is any language barrier: Cluj is a bicultural city, with its two large communities of Romanian and Hungarian language and universities ensure high-quality education in the three historical languages of Transylvania, Romanian, German and Hungarian, and in French and English.
Dental care Romania. Prices.
At the same time the place is very cheap since cost of living is low: for example, accomodations can cost from 35-40 euros per night and also eating and drinking is very cheap. This situation allows dentists to perform every kind of dental treatments at prices very much low compared with those applied in other European countries, without any sacrifice of quality.
Dentist Cluj. Prices.

Today, moving to Cluj to seek affordable dental cares is much easier than before: patients only have to search for a well-known dentist and contact the clinic to receive a plan of treatment; they could get, for example, dental implants from 400 to 700 euros, wisdom tooth extractions from 90 euros, all-on-4, dentures, root-canal treatments and any kind of works at very competitive prices.