Cosmetic dentistry.

This specialties it is now a growing sector of restorative dentistry that focuses on the improvement of the appearance of the teeth and the enhancement of the smile; cosmetic dentistry is different from restorative because it includes dental treatments that are not strictly essential, even if sometimes they can have restoring effects on teeth functions.
Esthetic dentistry.
In recent years, the number of patients that ask for esthetic treatments is rising, and so cosmetic dentistry is quickly developing and increasing the variety of treatments and the types of material: the aim is to reach the most natural-looking and tooth-colored results along with durable dental treatments, to meet the patients' expectations and to preserve as much of the natural tooth structure as possible.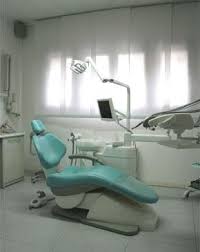 Cosmetic dentist.
A cosmetic dentist must have an understanding of dental anatomy, a mastery of dental materials and the ability to communicate his or her vision to a laboratory technician; cosmetic dentistry procedures include cosmetic treatments, restorative, and orthodontic treatments. Cosmetic procedures may repair the appearance of the enamel, the shape or the measure of the teeth, the shape of the gums, it can correct chipped, cracked, discolored, and unevenly spaced teeth and many other esthetic or restorative issues.
Cosmetic procedures are several, among the most popular there are teeth whitening: through different techniques the dentist can refurbish the original color of the enamel or improve it, as enamel can be stained by tobacco, wine or other factors; bonding or composite bonding: the dentist applies a tooth-colored composite on the surface of the tooth and shapes it to improve the look if there is an excess space between teeth, or if they are chipped, broken, stained, or cracked.
Porcelain veneers.
Dental or porcelain veneers are another treatment to restore the appearance of the tooth: they are porcelain or ceramic shells applied to the front of the teeth; enamel shaping, usually combined with bonding and, gum contouring, to reshape the gum line.
Cosmetic treatments that also repair teeth damaged by tooth decay, gum disease, or injury are dental bridges, to replace one or more missing teeth; dental crowns, caps used to repair badly decayed or damaged teeth; dental fillings, a composite resin material tooth-colored to fill holes in the tooth and inlay and onlays, also known as indirect fillings; dental implants, a common procedure to replace a missing tooth by inserting a titanium root in the jawbone.
Cosmetic dentistry procedures. Braces.

Finally, there are braces and Invisalign, orthodontic treatments to improve the symmetry and alignment of the teeth and jaw.