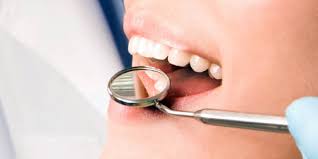 Emergency dental care.
As any other medical emergencies, dental emergencies have a specific ward in hospitals in which to treat any issue involving teeth and the supporting tissues around them; usually, a dental emergency is related to pain, even if the pain can originate from a tooth or from another source such as the ear, the face, sinus infections or others.
A toothache may depend on a cavity, a gums inflammation, a dental filling or another dental restoration that falls off, an injury or a fractured tooth or it can come from bacterial, fungal or viral infections. A dental restoration that falls out or a cracked tooth are considered a dental emergency as these can impact on function in regards to aesthetics, eating and pronunciation. Whatever the cause of a toothache, a clinician can determine and treat the issue, so in cases in which the personal dentist is not available and a painkiller in not enough, people can decide to go the hospital and look for an emergency treatment.
The aim of an emergency intervention is to restore and fix the dental emergency and to preserve the tooth as long as possible.
Dental emergency. Services.

In Europe, it is possible to find a dental emergency ward in most hospitals, and interventions are carried out without an appointment; in the U.K. the National Health Service (NHS) provides a telephone number and urgent care services. Emergency and out-of-hours NHS dental care cost 19.70 pounds and after this, it is possible to have to make another appointment for separate non-urgent treatment.
In the United States, dental emergencies are usually available in dental schools, in colleges of dentistry and in many dental clinics; dental schools provide emergency dental care for their patients and for the community and emergency cares are available without appointment during regular clinic hours and after hours, including evenings, weekends, and holidays.
Emergency dentist.
In colleges of dentistry, a non-refundable fee is charged for an emergency exam and more additional charges may be necessary for radiographs and for other dental treatments.
Treatments provided by emergency dentists are dental pain treatments, dental trauma treatments, restorative emergencies, acute oral medical and surgical conditions.