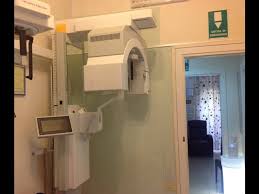 Dental tourism.
Which countries are popular for dental treatment abroad? The need for affordable dentistry has never been greater. It doesn't matter who you are today…times are tough. It sure would help if there was a less expensive dental option.
Fortunately, dental patients from around the world can save up to 70% by visiting a dental clinic abroad. Dental clinics in Central and Eastern Europe will surprise you with their quality, technical advancement and ultra-modern settings. There has been a huge investment in many cities, especially in the capitals, aimed at attracting dental tourists. What's more, this has become a highly competitive industry, so clinics are always looking at ways to improve their facilities and services to give them the edge. You'll soon see the high standards you can expect. You'll find technology and equipment in these clinics that you'll rarely find at home. What's more, you'll find friendly, welcoming staff, many of whom speak good English.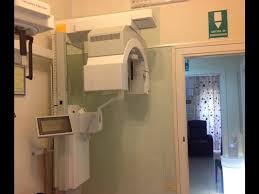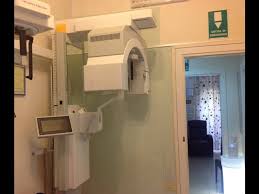 Dental travel. A lot of places.
MEXICO
Hop on a plane for treatment in a resort town like Cabo San Lucas, Cancun or Puerto Vallarta. Or, take a short drive across the border for excellent care at a discounted price. Most frequent visitors: Americans, Canadians.
It's inexpensive; it averages two-thirds less than in the U.S. And it's quick. There are so many dental labs in town, it only takes a day or two to make a crown, a bridge, even dentures.
THAILAND
Thailand boasts some of the largest and most modern dental hospitals in the entire world. Tens of thousands of dental tourists have been sucessfully treated by expert dentists in a tropical locale. Most frequent visitors: Australians, Americans, Canadians, New Zealanders.
Affordable dental tourism. A globlal offer.

SPAIN
Dentistry has always been more affordable in Spain. Now, Spain's economy is undergoing severe deflation, pushing down the price of dental care even further. Most frequent visitors: English, Irish & Germans.
TURKEY
Standing at the gateway between the ancient and the modern, dental tourists have discovered the cultural gem of Turkey while receiving dental care from skilled professionals.
CZECH REPUBLIC
Premier dental care for an affordable price, right in the heart of historic Prague. Fly in to Prague on a low-cost-carrier airline for less than the price of a filling. Most frequent visitors: English, Swiss, Germans and Austrians.
Best place for tourism dental. The global offer.

DUBAI
The Emirates have tailored the entire city of Dubai to cater to the needs of all travelers, dental tourists included. Enjoy the lap of luxury in the middle east while saving thousands on dental care. Most frequent visitors: Americans, Germans, Swiss, English and Austrians.
PHILIPPINES
The Philippines is an exotic tropical destination with excellent dentistry for a reasonable prices. Enjoy renowned hospitality while you receive your care. Most frequent visitors: Americans, Canadians, Australians, Kiwis.
POLAND
World class dental care just a quick plane or train ride from Western Europe and Scandinavia. Most frequent visitors: Germans, Austrians, English, Danish, Swedish, Norwegians.
COSTA RICA
Enjoy the renowned natural beauty of Costa Rica while receiving treatment from friendly, experienced, American trained dentists. Save money of dental care while experiencin the trip of a lifetime. Most frequent visitors: Americans, Canadians.
HUNGARY
Hungary is Europe's premier destination for dental tourism, with world renowned dentists, state of the art facilities and highly skilled dentists. Come see why patients from around the world have made Hungary the most popular European dental destination. Most frequent visitors: English, Irish, Germans, Austrians, Americans, Danish, and French.
It is easy to make savings of anywhere from 50% to over 75%, these are just a small sample of the kind of savings you can make by travelling overseas for your dental treatment. If you have a specific treatment in mind, and are flexible as to where and when you travel, you can save even more by shopping around for the very best price.