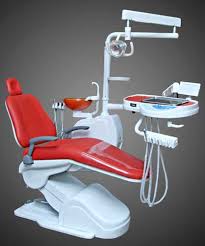 WHICH IS THE BEST PLACE FOR DENTAL TOURISM?
Dental tourism is more and more common nowadays: the reasons behind this chioce are multiple, but the most important one is that there are countries all over the world in which dental care is of an excellent quality at a very good price. Dental tourists can save from 20% to 70% on their dental care, depending on the destination: here are two of the most common places for European and American dental tourists.
Europe says Hungary. Dental tourism in Hungary.

Hungary is the primary destination for European dental tourism is Hungary. This country is famous for the short-term travel packages, and the rule is "few days, few euros, best results". On average, being a patient in Hungary means saving 50% compared to western countries. Hungarian clinics are known to be of premier quality, and in the last decade more and more European citizens decided to take a week in this fairly near country to enjoy the dental cure services offered. Maybe it is not the most beautiful place to visit for cities and monuments, but for sure it is the best one in the whole continent for dental tourism. Some others also began to choose Spain, now that spanish economy is undergoing a bad moment but there are still premier dentists, but at least for now there is less convenience in comparison to Hungary.
The world preferes Thailand. Dental tourism in Thailand.

The price paid for a pair of root canals and three simple fillings in the USA is around 4.000$. In Thailand, for the same dental work, with the same quality, you would only be charged 2.000$. Exactly, half of the price! And that is the price that you would pay in a very top-class thailndese clinic, but eventually fees can be way lower. Dentists who work in Thailand are very often trained in western countries, where they learn their job at the state of art before coming back. In cities like Bangkok and Pattaya, is not unusual at all to find street filled with low-price clinics. Also cosmetic dental treatments are very inexpensive and a very esthetic result is always guaranteed. If you are willing to visit a wonderful country and coming back home with a beautiful smile, then Thailand is the choice which suits for you!